Strategic Account Manager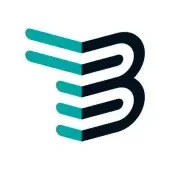 tealbook
Sales & Business Development
United States
Posted on Thursday, May 4, 2023
The Strategic Account Manager (SAM) is a strategic customer facing role that has roots in both the Customer Success and Sales organizations at TealBook. As a Strategic Account Manager, you will be responsible for working with a portfolio of Enterprise and high growth potential clients to set a strategic roadmap and ensure deliverables and outcomes are achieved. You will work closely with our Sales, Product, Customer Implementation and Customer Success teams to execute on the strategy, delight our customers, and drive revenue expansion. You will actively advise and collaborate with your strategic customers with the primary goal of helping them generate significant business value from their TealBook investment.
The Impact You Will Have
Develop and execute territory and account strategies to expand products and services within an assigned customer territory that meet client needs and achieve organizational goals
Establish and cultivate relationships with all critical stakeholders, including at the executive level, within an account by navigating complex, global customer organizational structures
Partner closely with Customer Success to align on key expansion or account strategies related to program, retention, and renewal strategies
Listen and engage with customers as a long-term trusted advisor; building an understanding of their business, technology suite, and how TealBook can help
Identify areas for improvement on the strategic roadmap to ensure alignment with customer expectations and measurable outcomes
Lead commercial discussions with customers relating to migration programs or initiatives when needed
Collaborate with Customer Success to promote, attend and leverage Quarterly Business Reviews with key accounts
Liaise with other TealBook stakeholders as required to ensure a consistent experience with sales, solution engineering, expansion, implementation, project, and reporting
Work closely with the Customer Success and Marketing teams to generate leads and drive pipeline
In partnership with our Customer Success Managers, you will assist in the smooth renewal process to ensure the customer is satisfied, address any concerns or issues, resolve challenging negotiations and where there is opportunity for expansion, act as the primary contact
Utilize Salesforce to track and manage sales pipelines, forecasts, and stages based on entry and exit criteria
Log all customer activity in Salesforce ensuring high integrity in customer record keeping
What Will You Bring To The Team?
Minimum of 5 years of data-related, consultative selling experience working with Enterprise clients and developing account strategies based on customer org structure and business needs
An understanding of digital/data transformation, processes, tools, and market leaders
Proven track record of developing strategies, building business cases, understanding technology, and driving significant revenue expansion
Experience working with C-level executives at clients to develop strategies, gain buy-in, and handle issues/escalations
A passion for customer experience – you feel a sense of empathy, responsibility, and urgency when working with customers
Practical experience in building narratives using data, communication tools, and empathetic storytelling to influence and drive change
Ability to operate comfortably in ambiguity, work to set clear expectations on their actions, and effectively manage their time
Ability to analyze customer data to identify trends, patterns, and opportunities for growth, building out the business case (ROI) for the client leveraging data visualization tools (i.e. Excel, PPT)
With support of the Solution Engineer team, the successful SAM will have experience driving engagement working with various technical integrations including those to various ERPs, S2Ps, and Data Lake/Data Warehouse solutions, and can work seamlessly with both business and technical stakeholders inside the customer
Experience leading Global RFPs and working with Fortune 500 Companies on $1M+ deals
Proven track record in meeting or exceeding sales quotas and expectations in a B2B environment
Experience with Sales Tools; Salesforce (SFDC), Salesloft, ZoomInfo, Gong, and LinkedIn
Role Evolution:
At the outset of the role the focus will be on being the commercial relationship owner of Limited Release, Early Access, Beta, and Data foundations customers helping shepherd the first group of customers to TealBook's new Supplier Data Platform and applications and ensuring their success as early adopters
Upon general availability transition to an assigned enterprise book of business with an expansion quota, collaborating with Customer Success Managers and Sales reps to grow accounts once they exit implementation.
Your Work Environment:
The health and safety of our employees will always be a priority at TealBook. As such, for the foreseeable future, TealBook is a remote-first workplace. You are encouraged to find a space that empowers you and that has your support group around you.
We have an incredible office in Toronto (located at Spadina and Richmond, conveniently close to all the delicious eats) that is available to employees if they do want to come in.
About TealBook
TealBook is a big data company that offers an unparalleled Supplier Data Foundation, Supplier Intelligence Platform, and Universal Supplier Gateway. By using TealBook, our customers have the data they need to make critical decisions, resulting in empowered and transformative procurement strategies. By leveraging machine learning and AI, TealBook is introducing ease and transparency to the supply chain ecosystem.
Our team enjoys a competitive compensation package that includes health benefits, flexible work schedules, and a nurturing workplace environment. We're located primarily in Toronto, Ontario and utilize collaborative technologies to bridge geographic gaps.
Our guiding values were decided by our team and we're committed to living them every day. We've built an inclusive, transparent culture dedicated to celebrating each other. We see failures as learning opportunities, we welcome feedback and new ideas, and we set clear goals and expectations so that every team member feels empowered to succeed.
Tealwork is Teamwork -
The impact we have is always greater when we work together. We bring our authentic selves, unique experiences, perspectives, and passions across teams, functions, and geographies to solve problems and deliver better results.
Trust Through Transparency -
We build trust through communicating honestly, authentically, and with respect. We hold ourselves accountable, we admit to our mistakes, and we do what we say we'll do. Our success is rooted in trust through transparency.
Deliver Delight -
We are all customers. We listen to needs, we challenge our ideas of what's possible and prioritize work that will drive success and build satisfaction. We constantly look for ways to differentiate ourselves and ensure interactions and experiences deliver delight.
Will to Win -
Change is the only constant. We don't just believe this; we face the unknown head-on. We have the courage to challenge the status quo, continuously adapt, change, and evolve. We act with urgency, align our priorities with the company deliverables and drive decisions backed by data.
Grit - We embody two characteristics of grit: passion and perseverance. Passion comes from intrinsic interest in our craft and from a sense of purpose - the conviction that our work is meaningful and helps others. Perseverance takes the form of resilience in the face of adversity as well as unwavering commitment to continuous improvement.
TealBook is a respectful, caring, and inclusive workplace. We are committed to championing accessibility, diversity, and equal opportunity. Requests for accommodation can be made at any stage of the recruitment process providing the applicant has met the requirements for the position. Applicants need to make their requirements known when contacted.