Customer Onboarding Specialist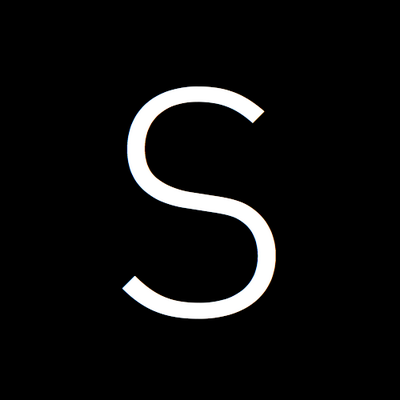 StreamSpot
Customer Service, Sales & Business Development
United States
Posted on Wednesday, October 18, 2023
Customer Onboarding Specialist I
---
About Subsplash
Based in Seattle, Subsplash is an exciting award-winning team of 280+ mission-driven people who are committed to our core values of humility, innovation, and excellence. Founded in 2005, we've pioneered the market with the first ever church mobile app. Since then, we've been working together to build The Ultimate Engagement Platform™ for churches, Christian ministries, non-profits, and businesses around the world. We find excitement in serving our 14,000+ clients, creating impactful products, and delighting the 40 million real people who use our platform every day. Subsplash has won awards for best mobile experience, been voted top 100 Washington's Best Workplaces by the Puget Sound Business Journal, created some of the most downloaded apps of all time, and built enterprise software for world-class brands like XBOX, Microsoft, Samsung, Expedia, and Cisco; yet, at the end of the day, we love making a lasting impact and a difference in our world.
Working at Subsplash is more than just a job; we are a team of people who are courageous, inventive, and passionate about doing meaningful work every day. Don't take our word for it—head to Glassdoor and see for yourself!
About the Team
The Platform Support Team is a growing group of technically-inclined team members working to help clients learn and make the most of the Subsplash Platform. The secret to this team's success is its wide array of skills. There are tech gurus, customer service geniuses, operations wizards, and amazing writers, all of whom contribute something unique to the team. If you like learning, teaching, technology, and animated GIFs, then you will fit right in!
About the Role
As the Onboarding Specialist, you will report to the Onboarding Manager. The Onboarding Specialist welcomes the client post-sale and curates the onboarding experience to optimize client retention, maximum adoption of services and delivering delight. You will excel in teaching the client how to use Subsplash tools, understand our diverse services and usher them through the process to realize their value.
Your Priorities
Providing tailored services for paid implementation clients including but not limited to consulting, building and graphic design

Providing clients with creative direction and solutions to problems via tickets and phone calls and screen sharing

Working closely with the client to curate their onboarding journey and see that apps pass internal review in six weeks or less from signup

Reviewing client apps for quality assurance

Working with your team on new projects and ideas to better the client experience

Troubleshooting complex issues
You Are...
A Skilled Communicator:

You're a strong writer and comfortable on the phone

A Subsplash Platform expert:

including all areas related to onboarding for the App, Giving, SnapPages, and future products.

Technical:

You enjoy learning about new technology and understanding how things work. You can build a Subsplash app that will pass review in under one hour and translate a client's previous website into a SnapPages site within 3 hours.

A Problem Solver:

You're a critical thinker by nature and love solving puzzles

Empathetic:

Helping other people makes you happy

A Good Teacher:

You can make complex concepts seem simple

An Awesome Human Being:

You exemplify humility, innovation, and excellence. You do great work and continuously strive to improve and grow
Qualifications
2 years of customer service experience

Experience using systems like Zendesk, JIRA, Asana, and Google Apps
Bonus Qualifications
Basic coding knowledge

Experience with Photoshop and/or other image manipulation and design programs
Compensation
The salary for this role is between $50-55,000/yr.
Location
Subsplash currently has operations in 22 states across the US! As much as we would love to have employees in as many states and countries as we have clients, we are currently limiting hiring to the states we already operate in. As a result of that, this role is only available as a 100% remote position if you reside in one of the following states:
AL, AR, AZ, CO, FL, GA, ID, IA, KS, MO, MI, NC, NM, OK, OH, OR, SC, TN, TX, UT, VA, WA.
Unfortunately, if you do not reside in one of these states, we are unable to consider your application. We are also seeking candidates located in either Pacific or Mountain time zones for this role due to the current needs of our team.
Benefits
Generous Paid Time Off, Medical Coverage, Dental Coverage, Vision Coverage, 401k Matching, Culture Building Events
This position is classified as Full-time/Non-Exempt and therefore is eligible for overtime pay.
Note: Employment with Subsplash is contingent upon satisfactory proof of employee's right to work in the U.S., as required by law and upon completion of a basic background check and; Employment with Subsplash is considered "at will," meaning that either the company or the employee may terminate the employment relationship at any time without cause or notice.
Subsplash is an Equal Opportunity Employer and does not discriminate based on race, color, religion, sex, national origin, age, disability or genetic information.
#LI-Remote