Senior Financial Analyst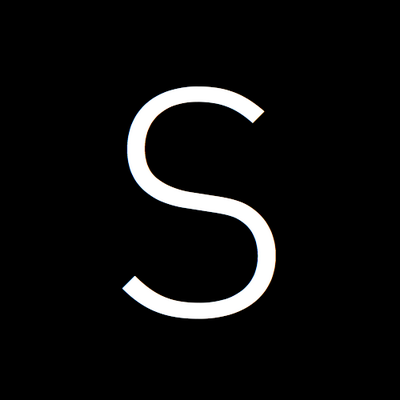 StreamSpot
IT, Accounting & Finance
Remote
Posted on Saturday, August 26, 2023
Senior Financial Analyst
---
About Subsplash
Subsplash—The Ultimate Engagement Platform™ for churches, Christian ministries, non-profits, and businesses around the world, serves 14,000+ clients, creating impactful products, and delighting the 40 million real people who use our platform every day. Subsplash is one of the fastest growing companies in the U.S. (Inc. 5,000 Fastest Growing Companies in 2020) and has won awards for best mobile experience, been voted one of Seattle and Austin's best places to work multiple years in a row, created some of the most downloaded apps of all time, and built enterprise software for world-class brands like XBOX, Microsoft, Samsung, Expedia, and Cisco; yet, at the end of the day, our passion is to equip churches to make a lasting impact in our world. Our team of 280+ mission-driven people who are committed to our core values of humility, innovation, and excellence has pioneered the market with over 30-firsts for the church market including the first-ever church mobile app.
Working at Subsplash is more than just a job; we are a team of people who are courageous, inventive, and passionate about doing meaningful work every day. Don't take our word for it—head to Glassdoor and see for yourself!
About the Team
The Subsplash Finance team is a growing team focused on keeping the company running efficiently and effectively. We are detail-oriented, analytical number crunchers, and love improving processes (not to mention a good spreadsheet!). We rely on each other's areas of expertise across finance, accounting, and data analysis. If you enjoy working with teams of positive, high-energy people who are experts in their domain, this just might be the right fit for you!
About the Role
As the Senior Financial Analyst, you will be an important player in Subsplash's next stage of growth. You will use your financial planning, analysis, and modeling skills to both interpret past performance and help shape strategic plans for the future with a particular focus on the Company's operating expenses. You will support the team's budgeting and forecasting efforts and will dive deep to help the Company level up its understanding of what drives key operating expenses. You will support weekly and monthly reporting (including variance analyses for income statement and balance sheet items) and other external reporting as needed. You will collaborate with other departments to perform ad hoc analyses that inform strategic business decisions to help the Company thrive.
Your Priorities
Develop monthly financial statement variance analyses comparing actual results to budgets, forecasts, and historical trends
Analyze income statement and balance sheet drivers/assumptions
Create and implement an organizational cash flow forecasting model
Partner with the rest of finance team and cross-functional management team to develop the company's annual operating plan
Conduct regular and ad hoc analysis on operating expenses that will inform quarterly, annual, and long-range financial plans
Prepare board and investor financial reporting packages for Finance leadership's review
Track monthly expenses to identify improvements in budget allocations, budget trade-off decisions, and opportunities for savings
Develop and lead cross-departmental cost-savings initiatives
Collaborate with cross-functional teams to implement processes and tools to control data integrity
Identify and execute process improvements to help improve reporting accuracy, efficacy, and efficiency
Support other ad hoc finance items and special projects
Your Qualifications:
Bachelor's Degree in accounting, finance, or other quantitative field
2-5 years of combined experience in financial reporting and financial analysis
High proficiency with Microsoft Excel
Strong understanding of GAAP and financial statements
Strong written and verbal communication skills to explain financial data to non-finance partners
Ability to draw upon insights and tell a compelling story involving business metrics
A curiosity to learn and take initiative to tackle problems independently
Strong critical thinking, organizational, interpersonal, communication, and cross functional collaboration skills
Strong attention to detail
Demonstrate our core values: Humility, Innovation, and a Drive for Excellence
It's a plus if you have:
Professional finance designation (CPA, CMA, CFA) or MBA is strongly preferred
Experience working in SaaS, payment processing, and/or startup environment is preferred
Experience with Netsuite, Tableau, and/or related softwares is preferred
High proficiency in financial modeling, sensitivity analysis, and data visualization
Comfort working in a constantly changing environment; able to deal with ambiguity
Pacific or Mountain time zone preferred
Compensation
The total compensation for this role (base salary + bonuses) will be between $80,000 - $105,000k/yr depending upon experience.
Location
Subsplash currently has operations in 22 states across the US! As much as we would love to have employees in as many states and countries as we have clients, we are currently limiting hiring to the states we already operate in. As a result of that, this role is only available as a 100% remote position if you reside in one of the following states:
AL, AR, AZ, CO, FL, GA, ID, IA, KS, MO, MI, NC, NM, OK, OH, OR, SC, TN, TX, UT, VA, WA.
Unfortunately, if you do not reside in one of these states, we are unable to consider your application. Due to the current needs of the team, we are prioritizing applicants located in either PST/MST.
Benefits
Generous Paid Time Off, Medical Coverage, Dental Coverage, Vision Coverage, short and long term disability and life insurance all free of charge, Competitive Compensation, 401k Matching, Professional Development, Top of the Line Equipment, Referral Program, Parental Leave, Family-Friendly Culture, and the chance to work side-by-side with thought leaders in emerging tech
---
Note: Employment with Subsplash is contingent upon satisfactory proof of employee's right to work in the U.S., as required by law and upon completion of a basic background check and; employment with Subsplash is considered "at will," meaning that either the company or the employee may terminate the employment relationship at any time without cause or notice.
Subsplash is an Equal Opportunity Employer. We value all human life as all people are created with equal dignity, value, and worth. We do not discriminate on the ground of race, color, religion, sex, age, disability or national origin, or genetic information in the hiring, retention, or promotion of employees; nor in determining their rank, or the compensation or fringe benefits paid them.
#LI-Remote #BI-Remote