IT Help Desk Analyst I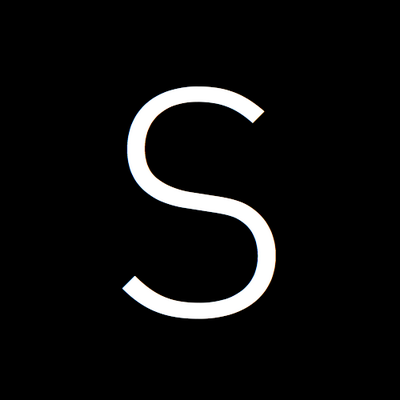 StreamSpot
IT
Remote
Posted on Saturday, August 19, 2023
IT Help Desk Analyst I
---
About Subsplash
Subsplash is an exciting award-winning team of 280+ mission-driven people who are committed to our core values of humility, innovation, and excellence. Founded in 2005, we've pioneered the market with the first ever church mobile app. Since then, we've been working together to build The Ultimate Engagement Platform™ for churches, Christian ministries, non-profits, and businesses around the world. We find excitement in serving our 14,000+ clients, creating impactful products, and delighting the 40 million real people who use our platform every day. Subsplash has won awards for best mobile experience, been voted top 100 Washington's Best Workplaces by the Puget Sound Business Journal, created some of the most downloaded apps of all time, and built enterprise software for world-class brands like XBOX, Microsoft, Samsung, Expedia, and Cisco; yet, at the end of the day, we love making a lasting impact and a difference in our world.
Working at Subsplash is more than just a job; we are a team of people who are courageous, inventive, and passionate about doing meaningful work every day. Don't take our word for it—head to Glassdoor and see for yourself!
About the Team
The IT Team at Subsplash is the foundation that maintains all the activities and services that are required to support business functions as well as ensuring proper security across all IT systems. This team is known as technology champions with a passion for building processes and infrastructure that delight and support employees and business operations to be innovative, collaborative, and excellent. IT works with teams across the organization such as Sales, Marketing, Support, Product and Engineering, People Operations and Finance. The Subsplash IT Team masterfully balances building a superb work culture while maintaining security and compliance in a fast-paced and high growth organization.
About the Role
As the IT Help Desk Analyst I, you will report to the Director of Risk, Compliance, and IT. You will work closely with the IT Help Desk Analyst II and as a team you will be responsible for triaging all IT related questions at Subsplash as they arise. You will build a knowledge base of all IT best practices, handle account management among Subsplash employees for password resets and lockouts, and serve as on call support for software/hardware issues during local business hours. You will be a resource for employees on all things technical support, troubleshooting and pragmatic problem solving. You will have the opportunity to innovate on how to improve various IT processes at Subsplash. You will also be a part of the Subsplash onboarding process, and participate in weekly IT onboarding sessions for new Subsplashers. This position will have immediate impact and help drive the functionality of Subsplash forward in a big way!
Your Qualifications
A bachelor's degree in a related field
2+ years of IT Help Desk experience
Ability to prioritize and execute tasks
Excellent time management skills
Strong interpersonal skills with a positive, outgoing, high energy attitude
Experience with Google Workspace and an interest in its administration
Some experience with Automation & Scripting Mac and Linux environment
Hands-on experience supporting Mac, Linux, and Windows
Tolerance for repetitive or manual tasks, with a mind for automating said tasks

Models Subsplash culture values of Humility, Excellence and Innovation and inspired by the mission and chance to make a difference in millions of lives.

Hands-on experience with implementing and supporting Okta or other identity management systems
Hand-son experience with supporting Jamf Pro or other MDMs
Knowledge and understanding of best practice framework (such as ITIL, ISO20K) for delivery of IT services
Compensation
The total compensation for this role (base salary + bonuses) will be between $50,000 - $60,000k/yr.
Location
Subsplash currently has operations in 22 states across the US! As much as we would love to have employees in as many states and countries as we have clients, we are currently limiting hiring to the states we already operate in. As a result of that, this role is only available as a 100% remote position if you reside in one of the following states:
AL, AR, AZ, CO, FL, GA, ID, IA, KS, MO, MI, NC, NM, OK, OH, OR, SC, TN, TX, UT, VA, WA.
Unfortunately, if you do not reside in one of these states, we are unable to consider your application.
Benefits
Generous Paid Time Off, Medical Coverage, Dental Coverage, Vision Coverage, short and long term disability and life insurance all free of charge, Competitive Compensation, 401k Matching, Professional Development, Top of the Line Equipment, Referral Program, Parental Leave, Family-Friendly Culture, and the chance to work side-by-side with thought leaders in emerging tech
---
---
Note: Employment with Subsplash is contingent upon satisfactory proof of employee's right to work in the U.S., as required by law and upon completion of a basic background check and; Employment with Subsplash is considered "at will," meaning that either the company or the employee may terminate the employment relationship at any time without cause or notice. Subsplash is an Equal Opportunity Employer. We value all human life as all people are created with equal dignity, value, and worth. We do not discriminate on the ground of race, color, religion, sex, age, disability or national origin, or genetic information in the hiring, retention, or promotion of employees; nor in determining their rank, or the compensation or fringe benefits paid them.