Inside Sales Representative (Remote)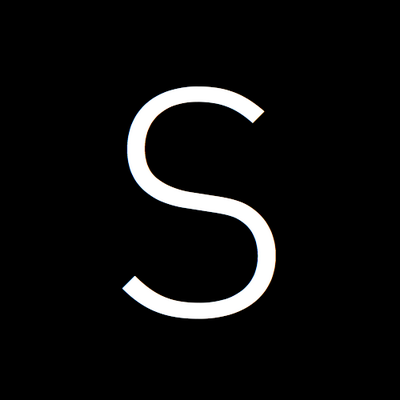 StreamSpot
Sales & Business Development
Remote
Posted on Wednesday, July 6, 2022
Inside Sales Representative
---
About Subsplash
Subsplash is an exciting award-winning team of 250+ mission-driven people who are committed to our core values of humility, innovation, and excellence. Founded in 2005, we've pioneered the market with the first ever church mobile app. Since then, we've been working together to build The Ultimate Engagement Platform™ for churches, Christian ministries, non-profits, and businesses around the world. We find excitement in serving our 14,000+ clients, creating impactful products, and delighting the 40 million real people who use our platform every day. Subsplash has won awards for best mobile experience, been voted top 100 Washington's Best Workplaces by the Puget Sound Business Journal, created some of the most downloaded apps of all time, and built enterprise software for world-class brands like XBOX, Microsoft, Samsung, Expedia, and Cisco; yet, at the end of the day, we love making a lasting impact and a difference in our world.
Working at Subsplash is more than just a job; we are a team of people who are courageous, inventive, and passionate about doing meaningful work every day. Don't take our word for it—head to Glassdoor and see for yourself!
About the Team
The Sales team at Subsplash focuses on client relationship development, company revenue and growth, and understanding the needs of our clients. We strive to be innovative, enthusiastic, and driven to help our clients reach their goals. The Sales Team is a high-energy, Friday think-tanking, relationship-based, enthusiastic team with clear goals and incentives linked to team and company success. Sales likes a little healthy competition now and then, both on and off the spikeball court. If you enjoy working with teams of positive, encouraging people who are driven to win, and would like to join us in our mission, this just might be the right fit for you!
About the Role
As an Inside Sales Representative, you will report to the Sales Manager. The Inside Sales Representative role is focused on generating new business for Subsplash through identifying organizations that will benefit from Subsplash services, connecting with decision makers there, and demonstrating the value that Subsplash can deliver by helping them achieve their goals. The Inside Sales Reps are part of a growing team of people who are part super-sleuth, part bloodhound, part evangelist. Together, they find success for Subsplash and our clients by fostering relationships with prospects, identifying market trends and what success looks like for each organization and partnering with them to reach their goals and make more fans of Subsplash. If you like collaborating with a team of motivated, fun, passionate individuals who have a contagious spirit of excitement for their work, then this role is probably the right fit for you! This role has the opportunity to be fully remote in any of the states we are eligible to hire in!
Top 4 Outcomes Year 1:
Deliver on prospect generation, call volume, and sales goals
Effectively work with the team to convert hard to reach prospects
Become an expert on the Subsplash platform
Develop the ability to communicate a passion for and value of Subsplash Platform
Your Priorities
Identify and pursue new prospects and business opportunities
Follow up on new leads, referrals, and other accounts assigned
Establish and maintain prospect relationships through phone calls, emails, In-person meeting (when applicable)
Effectively use provided technology and account information to generate interest from prospects
Assess prospect needs and present appropriate solutions Identify and resolve prospect concerns
Convert leads and prospects into new business
Acquire and demonstrate product knowledge and technical selling skills
Maintain accurate records of accounts and account activity
Contribute to the team effort in reaching business development goals
Qualifications
Desire for a career in Sales (Sales background is a plus)
Motivation for sales and commitment to team mission
Strong oral and written communication skills
Proficient at prospecting and online profiling
Knowledgeable and enthusiastic about the technology industry
Proficient with computers, software, and mobile technology
Customer Relationship Management (CRM) experience (Salesforce preferred)
Willingness to travel occasionally
College Degree
Compensation
The base salary for this role is $37k/yr, with an average first year on-target-earnings (OTE) ranging from $50,000 - 60,000/yr.
Location
Subsplash currently has operations in 22 states across the US! As much as we would love to have employees in as many states and countries as we have clients, we are currently limiting hiring to the states we already operate in. As a result of that, this role is only available as a 100% remote position if you reside in one of the following states:
AL, AR, AZ, CO, FL, GA, ID, IA, KS, MO, MI, NC, NM, OK, OH, OR, SC, TN, TX, UT, VA, WA.
Unfortunately, if you do not reside in one of these states, we are unable to consider your application.
Benefits
Generous Paid Time Off, Medical Coverage, Dental Coverage, Vision Coverage, short and long term disability and life insurance, 401k Matching, Professional Development, Top of the Line Equipment, Referral Program, Parental Leave, Family-Friendly Culture, and the chance to work side-by-side with thought leaders in emerging tech
This position is classified as Full-time/non-exempt and therefore eligible for overtime pay. Core office hours are 8:30am to 5:30pm Mon-Fri. Note: Employment with Subsplash is contingent upon satisfactory proof of employee's right to work in the U.S., as required by law and upon completion of a basic background check and; Employment with Subsplash is considered "at will," meaning that either the company or the employee may terminate the employment relationship at any time without cause or notice.
Subsplash is an Equal Opportunity Employer. We value all human life as all people are created with equal dignity, value, and worth. We do not discriminate on the ground of race, color, religion, sex, age, disability or national origin, or genetic information in the hiring, retention, or promotion of employees; nor in determining their rank, or the compensation or fringe benefits paid them.
#LI-Remote #BI-Remote