Senior Ingredients Technical Manager
ilixer
IT
Remote
Posted on Monday, October 16, 2023
Technical
·
Global HQ
·
Hybrid Remote
Senior Ingredients Technical Manager
We're looking for our next Senior Ingredients Technical Manager to maintain the safety and quality standards of the ingredients in our new & existing products!
We usually respond within two weeks
Hey! We're Huel and we're pleased to meet you! 👋 We're going to start by talking about our exciting new Senior Ingredients Technical Manager position, but if you'd like the quick low down on us first including our growth story then just head to the bottom of this page!
The role
Our Technical team plays an important role at Huel as they ensure we are supplying our Hueligans with the highest quality and most consistent products, sourced in the most ethical manner. They work closely with multiple teams in-house including Supply Chain, Procurement, NPD, Nutrition, Marketing, and Commercial to make sure that every product is always the best for our Hueligans around the world 🌎
We are now looking for our next Senior Ingredients Technical Manager to join us and lead our amazing Ingredients team of 5 (but sitting within the wider technical team of 19). No two days will ever be the same. Here's an insight into what you'll get up to:

Champion raw materials to quickly identify potential product issues and will use your strong relationships with suppliers to put in speedy and effective resolutions
You will be responsible for ingredients going into existing and all new products, making sure the business risk is low and any challenges are mitigated ⚠️
Supporting product development, R&D development on ingredient testing, & use your technical & processing knowledge to highlight any potential safety or quality issues in the early stages, avoiding longer-term delays 📊
Supporting the Huel factory ingredient security and quality inspections, developing our testing capability and processes in line with UK/EU compliance, and US/FDA questions and audits ✔️
Lead the team in conducting supplier and product risk assessments & implementing actions against hazards caused by allergens, micro/hygiene ⚠️
Work closely with suppliers to establish KPIs and measure supplier conformance and improvement📈
Roll out and enforce standards around our Huel controls, "The Huelway Code"
Look at what we can do better and how we can develop raw material controls, in a cost-effective manner - think NIR and ingredient sampling/testing 💰
Be responsible for the supplier audit schedule across the globe. Carry out and support supplier audits and ensure that suppliers implement actions against any non-conformances 🔍
Support with crisis management, or any urgent business matter, forward-thinking is key
Report technical and quality performance at suppliers to the internal team & establish improvement plans and report against these📊
Lead packaging within Huel, championing quality control and improvements
Establish a strong UK/US Technical relationship, with our US Technical Managers.🤝
Not yet convinced it's the role for you? Well, then you can click 👉HERE to read a more detailed job description and learn about the team!

What we're looking for in you
This role will be best suited to someone with 5+ years of experience in a technical ingredients role within a food manufacturing business. It's crucial that you have strong line-management experience and a proven track record of leading a team to success.
A strong understanding of food safety criteria, food legislation & GFSI food manufacturing standards & BRC/auditing across suppliers & factories is essential. Having an adaptable entrepreneurial spirit, which includes the ability to problem solve and look outside of the normal answers to make logical and smart business decisions.

The ability to travel as this role will be split between our HQ in Tring, and our manufacturing site in Milton Keynes, with the flexibility to work from home 2 days a week. There may also be a requirement for UK & EU travel, with some even international ✈️

What do we offer in return?
We have a high-performance culture which is balanced evenly with world-class well-being initiatives and benefits that are tastier than our Salted Caramel Black Edition (and trust us, that's saying something!)

⏰ 4 and a half day working week - We finish at 1 pm on a Friday!

🌴 30 days annual leave PLUS bank holidays
🕖 Flexible working - including up to 2 days per week at home
🥤 Free Huel to keep you going
🏖️ 2 weeks a year to work remotely from anywhere! One week in the Summer and one week at Christmas
🐾 Dog friendly. If you've seen Daddy Day Care the movie, that's basically HQ but for doggo's!
🙋 Paid Volunteering Days
🏋️ Free on-site gym with free classes, and we will give you your own nutrition plan
🧠 Free 1-on-1 therapy provided by Self-Space.
🏥 Private Medical and Health insurance for you and your loved ones, including free life insurance covering up to 4x your salary
⚡ Electric Car Scheme with onsite charging
🤰 Enhanced Family Leave
👪 Workplace Nursery Scheme
🎓 Huel Academy
🎉 Quarterly events to celebrate success - Have you heard about Huelchella?
So what next?
If this sounds like the right opportunity for you, then we'd love to hear from you! Click on apply to this job to send us your CV and cover letter and Evie from our talent team will be in touch with you.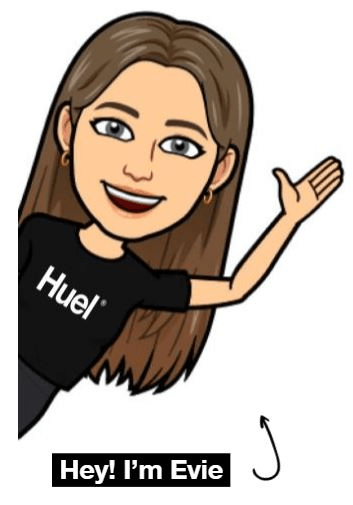 We are Hueligans
We're all made up of our Huel DNA, but what makes us unique is our individual differences. We've created a culture of belonging and we celebrate the diversity our Hueligans add to our teams. We encourage authenticity, different views, and new ideas to enable us to create products that our customers around the world enjoy and love. Read more about our culture here.
All employment offers at Huel are subject to carrying out basic DBS checks as part of the recruitment process. Huel does not discriminate unfairly against any subject of a Criminal Records Check (CRC) or self-disclosure on the basis of a conviction or other information revealed. In addition to CRC checks, Huel also carries out social media checks, adverse media checks, education verification and credit & fraud background checks (Finance roles only).
Technical
·
Global HQ
·
Hybrid Remote
Senior Ingredients Technical Manager
We're looking for our next Senior Ingredients Technical Manager to maintain the safety and quality standards of the ingredients in our new & existing products!
Loading application form
Already working at Huel?
Let's recruit together and find your next colleague.