Customer Data Analyst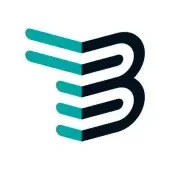 tealbook
IT, Customer Service, Data Science
Canada
Posted on Friday, May 12, 2023
Your role is to be the point of contact to research, define requirements, and report on Supplier Data within our product. Candidates for this role should be excited by the idea of providing buyers (TealBook customers) with visibility into the suppliers they do business with, and passionate about using data to help customers make better and faster decisions. As a subject matter expert, you will troubleshoot data integrity problems providing clear explanations on how results were created, resolving errors, identifying areas within our systems, tools and processes that need to be improved and seeking additional insights to improve the value we provide our customers.
As a final stage of the interview process, you will be given a data challenge to complete that showcases your ability to use data to solve a business problem and articulate your findings.
The Impact You Will Have
Customer Data Ingestion & Analytics
Load customer data files, executing all process steps fully and accurately, coordinating with on/offshore team members as needed
Troubleshoot issues, making efforts to identify and resolve root cause(s), and propose immediate and long term solutions to improve the efficacy of customer results
Track data lineage, auditing data sources as part of data explainability and root cause issue analysis
Estimate and adhere to data delivery timelines, driving competitive time to value
Perform adequate and effective quality assurance testing, applying tools and HIL resources
Retain required documentation in an organized and secure way
Identify opportunities and participate in initiatives to continuously improve data ingestion tools, processes, results and customer experience
Provide input to TealBook's data dictionary, ensuring adherence to and confirming governance standards
Understand the basics of supplier diversity and sustainability reporting
Customer Success Enablement
Seek to understand customer business needs and objectives
Collaborate with Customer Success to ensure data expectations are met
Support Customer Success to communicate realized and identified potential value to customers
Develop and maintain high product knowledge and data literacy; provide subject matter support to internal stakeholders and customers
Leverage customer data files and product use statistics to identify patterns and shifts in patterns, enabling CSMs to put strategic plans in place, mitigating risk of customer churn or, conversely, acting on potential expansion opportunities with agility
Business Intelligence
Engage business stakeholders to gather requirements
Use business information, TealBook supplier data and customer data to build data models, surface trends/patterns and derive insights
Establish data associations, working to increase accessibility and organization through consistency in naming, rules, semantics, security
Conduct analysis and provide intelligence to enable data-driven decision making and drive OKR achievement
Perform analysis to create value for customers
Present and/or communicate compelling study results internally
Product & Technology Engagement
Work with Product Management to define requirements, design user stories and perform acceptance testing of data ingestion, visualization, analytics and integration functionality/features in TealBook's supplier data platform
Influence prioritization of data requirements on product roadmap
What Are We Looking For?
Experience analyzing & managing large volumes of data
Experience with SQL
Working knowledge of data analytics and visualization tools (ex: Python, PowerBI, Sisense, Segment, MixPanel)
Experience with BigQuery and ETL concepts is a bonus
Exceptionally organized with a quality-first mindset
Track record as a Data Analyst with solid spreadsheet skills (including formula-building)
Basic knowledge of best practices in data management
Excellent verbal and written communication
Ability to understand customer goals and success metrics and clearly communicate value based in data results
Experience with requirements gathering
Great interpersonal skills, with proven success building relationships across all levels
Strong ability to collaborate within a remote working environment
Supply chain/procurement domain experience an asset
Experience with Agile methodologies (scrum) is an asset
Your Work Environment
The health and safety of our employees will always be a priority at TealBook. As such, for the foreseeable future, TealBook is a remote-first workplace. You are encouraged to find a space that empowers you and that has your support group around you.
We have an incredible office in Toronto (located at Spadina and Richmond, conveniently close to all the delicious eats) that is available to employees if they do want to come in.
About TealBook
TealBook is a big data company that offers an unparalleled Supplier Data Foundation, Supplier Intelligence Platform, and Universal Supplier Gateway. By using TealBook, our customers have the data they need to make critical decisions, resulting in empowered and transformative procurement strategies. By leveraging machine learning and AI, TealBook is introducing ease and transparency to the supply chain ecosystem.
Our team enjoys a competitive compensation package that includes health benefits, flexible work schedules, and a nurturing workplace environment. We're located primarily in Toronto, Ontario and utilize collaborative technologies to bridge geographic gaps.
Our guiding values were decided by our team and we're committed to living them every day. We've built an inclusive, transparent culture dedicated to celebrating each other. We see failures as learning opportunities, we welcome feedback and new ideas, and we set clear goals and expectations so that every team member feels empowered to succeed.
Tealwork is Teamwork -
The impact we have is always greater when we work together. We bring our authentic selves, unique experiences, perspectives, and passions across teams, functions, and geographies to solve problems and deliver better results.
Trust Through Transparency -
We build trust through communicating honestly, authentically, and with respect. We hold ourselves accountable, we admit to our mistakes, and we do what we say we'll do. Our success is rooted in trust through transparency.
Deliver Delight -
We are all customers. We listen to needs, we challenge our ideas of what's possible and prioritize work that will drive success and build satisfaction. We constantly look for ways to differentiate ourselves and ensure interactions and experiences deliver delight.
Will to Win -
Change is the only constant. We don't just believe this; we face the unknown head-on. We have the courage to challenge the status quo, continuously adapt, change, and evolve. We act with urgency, align our priorities with the company deliverables and drive decisions backed by data.
Grit - We embody two characteristics of grit: passion and perseverance. Passion comes from intrinsic interest in our craft and from a sense of purpose - the conviction that our work is meaningful and helps others. Perseverance takes the form of resilience in the face of adversity as well as unwavering commitment to continuous improvement.
TealBook is a respectful, caring, and inclusive workplace. We are committed to championing accessibility, diversity, and equal opportunity. Requests for accommodation can be made at any stage of the recruitment process providing the applicant has met the requirements for the position. Applicants need to make their requirements known when contacted.