Senior Designer
ilixer
Design
Remote
Posted on Thursday, September 28, 2023
Marketing
·
Global HQ
·
Hybrid Remote
Senior Designer
We are looking for a Senior Designer to join our team and take all things creative to the next level 🚀
We usually respond within two weeks
Hey! We're Huel and we're pleased to meet you! 👋 We're going to start by talking about our exciting new Senior Designer position, but if you'd like the quick low down on us first including our growth story then just head to the bottom of this page!
The role
We make great-tasting products, but we know that success is not just about having great products. It's also about having a great brand too. And here at Huel, brand is f*cking important. It's vital that we continue to develop the best-in-class content that hits KPIs and ultimately appeals to our global audience of Hueligans across both on and offline channels.
To help us do this, we are now looking for a new Senior Designer (A.K.A a Design Wizard/Creative mastermind 😉) to join us who wants to contribute to Huel's growth by taking our creative to the next level with their own unique stamp and creative ideas🏆.

As our new Senior Designer, you'll develop the best-in-class work that not only hits our KPIs but also WOWs our global audiences. You'll also be acting as a mentor to our creative hub and driving the creative growth of the brand. You'll bring fresh, engaging and unique ideas that we haven't seen before and use these to drive consistent creativity and help optimise our creative strategy. 🎨
Not yet convinced it's the role for you? Well, then you can click 👉HERE to read a more detailed job description and learn about the team!
What we're looking for in you
This role is ideal for someone who has multiple years of experience working for a design agency and is now looking to make the move inhouse (or maybe you already have👀!) You'll be an all-rounder in digital and printed media and have expert level skills in all key Adobe Creative Suite programs such as Photoshop, Indesign and Illustrator . You'll have the drive and skills to inspire and push our creative team and be a strong conceptual thinker. You'll also have experience in having ownership of projects from creative kick-off to final delivery.
If you have experience with motion designer and animation than that's a great bonus! With your application we want to see a portfolio of your best work that helps showcase your design skillet and ability to think commercially and strategically.🖼️
What do we offer in return?
We have a high-performance culture which is balanced evenly with world-class well-being initiatives and benefits that are tastier than our Salted Caramel Black Edition (and trust us, that's saying something!)

⏰ 4 and a half day working week - We finish at 1 pm on a Friday!

🌴 30 days annual leave PLUS bank holidays
🕖 Flexible working - including up to 2 days per week at home
🥤 Free Huel to keep you going
🏖️ 2 weeks a year to work remotely from anywhere! One week in the Summer and one week at Christmas
🐾 Dog friendly. If you've seen Daddy Day Care the movie, that's basically HQ but for doggo's!
🙋 Paid Volunteering Days
🏋️ Free on-site gym with free classes, and we will give you your own nutrition plan
🧠 Free 1-on-1 therapy provided by Self-Space.
🏥 Private Medical and Health insurance for you and your loved ones, including free life insurance covering up to 4x your salary
⚡ Electric Car Scheme with onsite charging
🤰 Enhanced Family Leave
👪 Workplace Nursery Scheme
🎓 Huel Academy
🎉 Quarterly events to celebrate success - Have you heard about Huelchella?
So what next?
If this sounds like the right opportunity for you, then we'd love to hear from you! Click on apply to this job to send us your CV and cover letter and Ellie from our talent team will be in touch with you.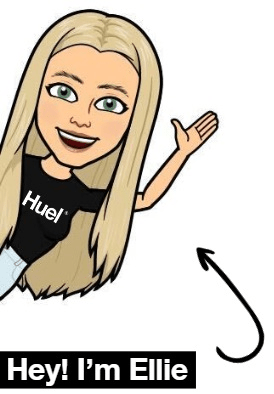 We are Hueligans
We're all made up of our Huel DNA, but what makes us unique is our individual differences. We've created a culture of belonging and we celebrate the diversity our Hueligans add to our teams. We encourage authenticity, different views, and new ideas to enable us to create products that our customers around the world enjoy and love. Read more about our culture here.
All employment offers at Huel are subject to carrying out basic DBS checks as part of the recruitment process. Huel does not discriminate unfairly against any subject of a Criminal Records Check (CRC) or self-disclosure on the basis of a conviction or other information revealed. In addition to CRC checks, Huel also carries out social media checks, adverse media checks, education verification and credit & fraud background checks (Finance roles only).
Marketing
·
Global HQ
·
Hybrid Remote
Senior Designer
We are looking for a Senior Designer to join our team and take all things creative to the next level 🚀
Loading application form
Already working at Huel?
Let's recruit together and find your next colleague.