Startup Support Coordinator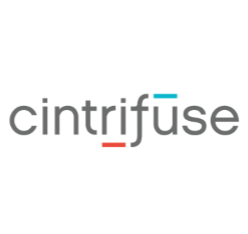 Cintrifuse
Job Functions:
Customer Service, Sales & Business Development, Data Science
Employment Types:
Full-time
Locations:
Cincinnati, OH, USA
Compensation:
41,000 – 57,000 USD per year
Cintrifuse Overview
Cintrifuse is on a mission to make Greater Cincinnati the #1 Startup ecosystem in the Midwest. We're here to connect and catalyze tech startups with our extensive network. We inspire ideas, empower founders, lure talent, and attract investors in ways that make our region a magnet for entrepreneurs and innovators worldwide. We enable the activation, development, and growth of Startups by strategically leveraging and connecting a network of partners, all committed to expanding innovation and entrepreneurship across the region.
About the Role:
As the Startup Services Coordinator, you will be responsible for identifying, attracting, and retaining Cintrifuse Members who serve as the foundation of Cintrifuse and the StartupCincy Ecosystem. This is an exciting, challenging role that combines the excitement of Shark Tank with administration of essential services to help startups win!
We are looking for someone with demonstrated sales experience in a customer success or key account management role who has a passion for technology-based startups. Reporting to the Director of Startup Services and Operations, this person has a baseline understanding of startup fundraising, is a strong relationship builder and has analytical expertise.
Some of the things you will do:
· Attend daily standups with Startup Services team to define sprint deliverables and identify and address blockers or impediments
· Leverage platforms and systems including LinkedIn, Pitchbook and Crunchbase to identify prospective Cintrifuse Members
· Coordinate and facilitate in-person and virtual meetings with both prospective and current Cintrifuse Members
· Serve as the primary evangelist of Cintrifuse Startup Services and the StartupCincy ecosystem to clearly convey the value of resources available to members
· Facilitate and work with leadership to continuously improve onboarding of new Cintrifuse Members
· Capture impeccable notes ensuring that crucial metrics from interactions with startups are organized and entered into Cintrifuse systems for stakeholders
· Provide timely, well researched and crafted responses to requests from Cintrifuse Members
What would really set you apart:
· Worked in smaller company environment or ideally worked in or contributed to a startup
· Experience with data science (modeling, consolidation, complex data sets)
· Experience with analytics and reporting software such as Tableau or Google Data Studio
· Understanding or past experience working with Agile Project Management (APM), bonus points for serving as Scrum Master or Project Owner
We're looking for someone who has experience:
B.S. or B.A. degree
Impeccable organization and communication skills with extreme attention to detail
Baseline understanding of startup fundraising (venture capital, private equity, angel investing etc.)
Demonstrated sales experience with preference for customer success or key account management roles
Advanced knowledge of Microsoft Excel, Google Sheets, Airtable or similar spreadsheet applications
2+ years of experience working directly with Customer Relationship Management Platforms (CRMs)
Punctual and reliable, exemplifying integrity when performing tasks assigned
If you have a passion for startups we'd love to hear from you! To learn more about Cintrifuse, go to cintrifuse.com. This is a full-time, Cincinnati based position with a hybrid flexible work schedule. Salary range is $41,000 – $57,000 based on experience. Competitive benefits including full Health benefits, HSA/FSA, Go365 Wellness program, 401(k) match, Parental leave, PTO in a collaborative, dog friendly, casual dress co-working space at Union Hall. You'll also have access to all Cintrifuse and Union Hall events. To apply, please email your cover letter and resume to Zand Walters at zand@cintrifuse.com.
Cintrifuse is committed to diversity, equity and inclusion and is proud to be an equal opportunity workplace that seeks to recruit, develop and retain the most talented people from a variety of backgrounds, perspectives and skills. We encourage applicants from all genders, races, religions, ages and sexual orientations, as well as veterans, people living with disabilities, and any other groups who could bring diverse perspectives to our mission.